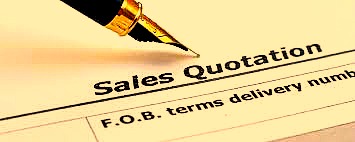 In order to provide you with a firm price quotation we will need a quality error-free engineering drawingWe are happy to provide you with some initial manufacturability feedback based on a simple hand-sketch of your custom chip; and we can often give you a very rough fabrication price estimate at that time.
However, in order to provide you with a firm price quote, we ask that you first provide us with a quality error-free engineering drawing.
To prevent any miscommunication, we prefer that you submit your custom design files as a 3D CAD model if at all possible.
There are several design programs file standards that are frequently used in 3D CAD modeling.
Here at Translume, we work primarily with SolidWorks files (.sldprt)
We can also work with industry-standard neutral file formats such as:
STEP (Standard for the Exchange of Product model data) and IGES (Initial Graphics Exchange Specification) are vendor-neutral formats that can be generated by most modern CAD programs.